In-App Purchases with Firebase
With RevenueCat's Firebase extension developers can easily monetize their apps and send in-app purchase events to Firestore and Google Analytics.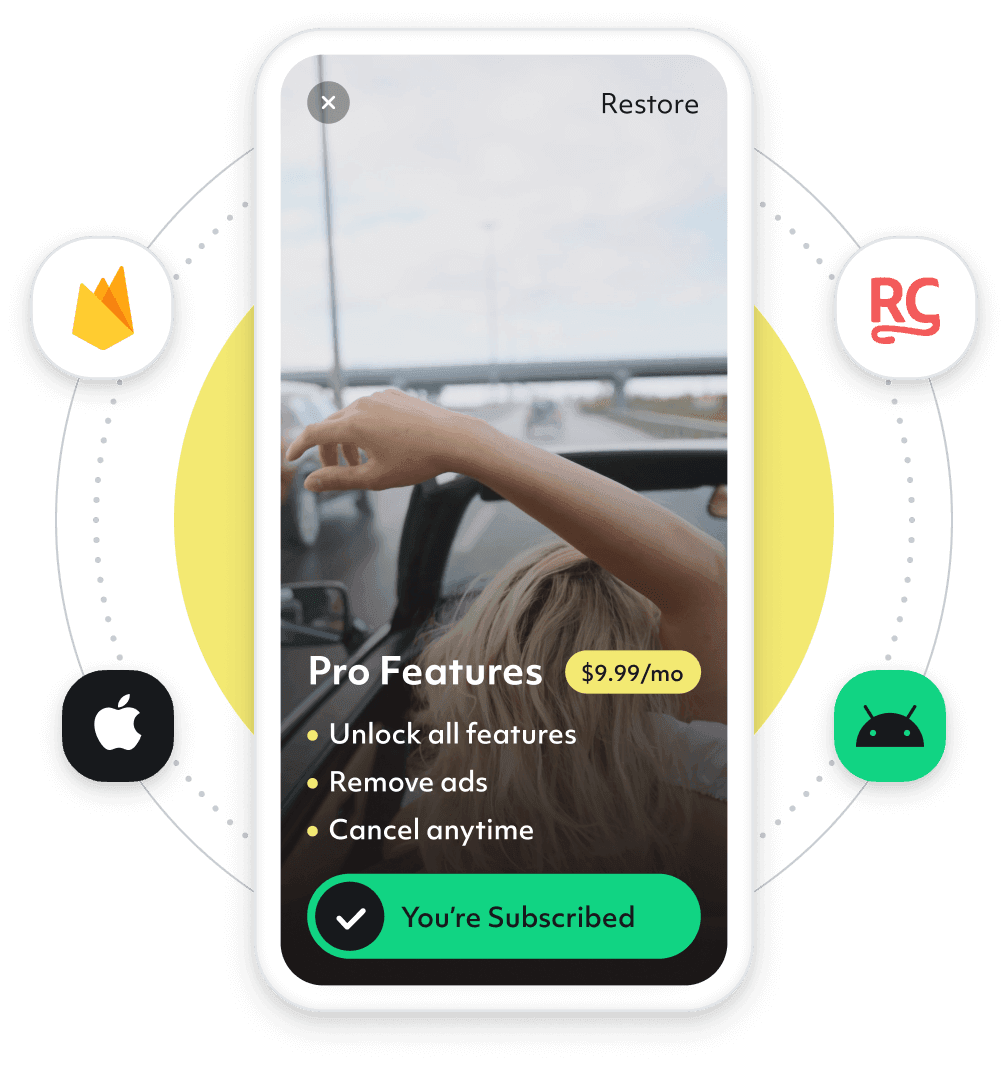 Everything you need to monetize and grow your app
Our extension makes it easy for Firebase users to implement in-app purchases, control access to premium content, and analyze purchase data without managing infrastructure.
Centralize Data within the Firebase Backend
By storing in-app purchase data from RevenueCat in Firestore you can access and display purchase data for customers across both mobile and web apps.
Trigger Firebase Listeners using real-time purchase events
Set up listeners with Firebase Cloud Functions to react to purchase and subscription changes in real-time. Quickly respond to events like trial starts and subscription cancellations to drive growth with marketing tactics, CRM campaigns, and more.
Gain Insights with Google Analytics
Understand customer purchase behavior and improve retention by sending RevenueCat lifecycle
events to Google Analytics for Firebase. Since events are sent server-side, events such as renewals
or cancellations will be sent to Google Analytics in real-time, even if the customer does not open the
app.
Want to see how RevenueCat can help?